How to Have Them, and Have Them Work Out
---
December 16 ♦ 9-4 ♦ Westbrook, Maine
---
Think about the difference it would make in your organization if all managers felt confident about their ability to have productive performance conversations.
Think of the impact it would have if they knew how to give feedback in such a way that it was received non-defensively…and then acted upon.
They would no longer fear—and avoid–talking about the things they needed to talk about.
Think of the impact that would make on their ability to get the best performance and productivity from their team.
Think about what would happen if both managers AND front line employees felt confident in their ability to talk about difficult issues AND knew how to make it safe for the other person to speak candidly…
What difference would THAT make in managers being able to find out what needs to happen to foster greater employee engagement, rather than having a workforce of partially engaged employees.
What would happen if department heads and team members worked through their disagreements and frustrations rather than avoided each other, played passive-aggressive games, or repeatedly butted heads so much that it compromised operational efficiency?
And what about YOU…are there conversations you've been avoiding because you don't believe they would work out well? What would it be like for you to feel confident in your ability to make them work out well?  Would that not feel better than the frustration of enduring the negative situation while feeling helpless to change it?
This seminar is all about getting good at having the conversations that matter, whether with your own supervisor, with peers, or—if you're a manager—with your direct reports.
Here's some of what you will take away:
How to bring up difficult topics and deliver hard-to-hear feedback in such a way that the other person doesn't immediately become defensive or antagonistic. This is the "Holy Grail" of courageous conversations and constructive feedback.
How to make it comfortable for people to be open and honest with you, rather than requiring you to try to read their minds and figure out what's going on. This skill is ESPECIALLY important for people in positions of power if they want to have productive conversations with people who have less power.
How to create the mental and emotional state required to be both courageous and kind. This is essential. How you "show up" in a difficult conversation will play a major role in how well it goes. Show up angry and outraged, it's "game over." They will react with defensiveness, combativeness, or just shut down. Show up scared and apologetic, and your message gets lost.
How to reverse engineer the results you want from your team into the conversations you need to have. This helps you get ultra-clear on how you should frame the conversation, so THEY will understand what you want.
How to avoid the Constructive Feedback Gone Bad mistakes that makes everyone hate giving or receiving feedback. Avoid these and YOU are much more willing to give feedback because you aren't getting as much defensiveness coming your way and the people you give feedback to are far more open to your feedback because it doesn't feel like they're getting a root canal.
Specific language and protocols for bringing up difficult issues and giving difficult-to-hear feedback. You're not left with just "theory" and "guiding principles" but concrete, "plug and play" language to use.
---
Spoiler Alert: There will be no awkward role-playing or weird exercises, so fear not.
---
Who I Am and Why I Am Doing This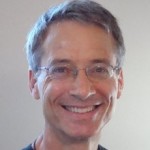 I've been involved in facilitating courageous conversations—and engaging in them—for over 30 years. In my first career, I helped couples communicate in more clear, respectful ways as a counselor, and in the last 20 years, have been involved in helping managers and leaders improve their ability to engage employees in constructive conversations.
I believe that the fear most people feel about discussing difficult issues or giving difficult feedback is one of—if not THE—biggest roadblock keeping organizations from getting the best work out of their people and  having an engaged, happy workforce.
I also have been working on this skill-set and the accompanying "courageous conversation mindset" for decades. As someone who loves harmony, dislikes conflict, and doesn't want to cause pain to anyone, engaging people in courageous conversations or giving hard-to-hear feedback has never been easy for me. Because I have continued to work at it and refine my skills, I am FAR more willing to have the conversation than I was years ago. I have also see amazing results from people I would have imagined incapable of a mature, reasonable response.
I have also experience the amazing relationship-building effect of being willing and able to have the courageous conversation or share the difficult feedback, which adds to my passion and commitment to sharing this material.
You can read pages of testimonials from workshop participants here, including:
Your program on Constructive Conversations was THE most memorable seminar I've ever attended, and I've been to a lot of training and a lot of school. It amazed me how you engaged the audience for six hours without PowerPoint. Ingrid Lederman, DDJ Capital Management, LLC, Waltham, MA
Your presentation on Constructive Conversations got rave reviews and I hope we can bring you back to Granite State College again soon! Beth Dalzell, Granite State College, NH
I want to say a big thank you for the wonderful job you did in your presentations during our Quality Leadership Conference. You are a talented individual; thank you for sharing your gifts with Fairview. Tom Hanson, Fairview Healthcare System, Minnesota
Your seminar Constructive Conversations was fabulous!  I got so much out of it. Jayne Allison, GPC Biotech, Waltham, Massachusetts
I enjoyed your Courageous Conversations workshop so much that I came back again for your Resiliency workshop! You are an enthusiastic, caring and knowledgeable teacher. I especially liked the way you really listened to the participants and were happy to answer all of our questions. I felt like you were talking directly to me. Glenda Christiaens, Assistant Professor, Brigham Young University College of Nursing, Provo, Utah
When: December 16th, 9 AM – 4 PM
Where: Husson College, 340 County Rd, Westbrook, ME 04092
Seminar Fee

Standard Package – This includes seminar, lunch, workbook, follow-up Q&A/deeper dive webinar, plus audio recordings of my related seminar Let's Talk for a Change (which cost $225 to attend live), so you can review the material, and strengthen your ability to apply it. – $250 or $200 if registered before December 6th.
To Purchase the Standard Package
Premium Package – This includes all of the above, plus a 60  minute Quick Start Implementation coaching session (value $250), where we tailor what you learned to a specific conversation or specific conversations. Tailoring material through coaching makes ALL the difference in the world in your ability to apply what was covered in a seminar to YOUR particular challenges and goals. $375 or $325 if registered by December 6th.
Best Results Possible Package – If you're REALLY serious about dialing up your effectiveness in this area, this package is for you. This includes all of the above, plus 3months of coaching. Call or email for information on this.