HumanNature@Work, David Lee, and You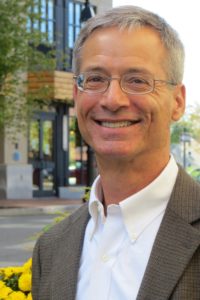 Hi,
David Lee here.
First, I am HumanNature@Work, so I won't use the "royal we" from this point on. While I occasionally partner with others in my work, if we do work together, you will be getting me and my expertise, not some junior level, fresh out of B School associate.
A little later on, I'll talk about why I call my business HumanNature@Work and how that relates to you and your work.
In the meantime, let's see if you can relate to the following.  If you can… we're probably a good fit.
Is This You?
You're a leader, whether you own a company, are a senior level executive, or you head up a division.
You care passionately both about getting great business results and…you care deeply about your people. (it must be both or we're not a good fit).
Even though you are, for the most part, satisfied with your team and the people they supervise, you know they're capable of much more, whether it's:
Providing even better customer or client service

Showing a greater sense of urgency and executing your strategy faster

 

Dialing up the productivity or sales

Looking for and noticing opportunities to do things better… whether it's operationally or around finding better ways to serve your customers or clients

Working even better together as a team

Having more of a "Bring it on!" "We can do that!" attitude
 Does this sound like you?
What about the following…does this sound like you…
You are one of those leaders who knows that even though they are already really good at what they do, they can always be better.
Even though you are, by nature inspired and inspiring, you want to become even better at inspiring your people, you want to become even better at bringing out the best in them.
If This IS You…
…here's how I can be of help. My work helps leaders and their leadership teams:
Communicate the vision in a clearer, more understandable way, so employees know exactly what they need to do to make that vision a reality.
Create a culture where employees want to do their best, want to go the extra mile, and want to excel…an environment where employees think and act like business owners, rather than hired hands.

Achieve bigger and better business results by engaging people in better conversations. Every better business result you desire requires having a better conversation. One of my specialties—and favorite arenas to work in—is coaching and teaching people how to have those important conversations that achieve positive results…both personally and professionally.

Become "People Whisperers". Just as the Dog Whisperer, Cesar Millan knows how to bring out the best in dogs because he understand canine nature, leaders who  understand human nature are able to bring out the best in others. Clients often tell me that a big part of what makes my work so different from other consultants is how I help them understand the scientific rationale  behind the strategies and techniques I recommend, which both makes them more understandable and adds credibility. Furthermore, when you understand more about "what makes people tick", you have a more solid foundation from which to make important people decisions. Also, your understanding of human nature also plays a central role in your ability to get buy-in for your decisions, minimize unnecessary friction, and "get things done through others" faster and more effectively. In the section below "Why Is it So Important to Understand Human Nature", you can read more about the difference understanding human nature will make in your success as a leader.
 Now, I'll share with you my "Official Bio" and some final thoughts about how understanding more about human nature can transform your ability to lead.
My "Official Bio"
David Lee is an internationally recognized authority on organizational and managerial practices that optimize employee performance. David is the author of Managing Employee Stress and Safety and Storytelling for Trainers, as well as nearly one hundred articles and book chapters on employee and organizational performance that have been published in North America, Europe, India, Australia, and China. The second edition of the business classic The Talent Management Handbook includes a chapter of his on onboarding.
He has worked in the healthcare field as a clinician, supervisor, and trainer, and in the corporate world as a manager and trainer.
In addition to his own work with both high performance and struggling organizations, David Lee draws from a broad range of disciplines, including neuroscience, stress research, accelerated learning, organizational development, paleopsychology, anthropology, and peak performance technologies. Taking this research which typically doesn't find its way into the business world, David translates these principles of human nature into leadership and managerial practices that optimize employee performance.
Using the popular TV show The Dog Whisperer as an analogy for the difference understanding human nature makes, David's work helps leaders and managers become "Employee Whisperers."
 Why Is It So Important to Understand Human Nature?
In a keynote address to the Association for Quality and Participation, Dr. Peter Senge made the following comment: "Our prevailing system of management is fundamentally inconsistent with human nature."
Evidence of this abounds in the employee issues plaguing many organizations: low morale, high turnover, absenteeism, poor customer service, and resistance to change.
We also see examples of what happens when companies – such as Southwest Airlines, Baptist Healthcare System, SAS Institute, Zappos, and Federal Express – are run by leaders who do understand human nature.
Their employees demonstrate far greater loyalty, service quality, and productivity than do their competitor's. The leaders of these and other world class organizations understand the following principle:
When employees are managed in ways that violate the principles of human nature, they perform far below their true potential. When you manage in ways that are consistent with human nature, you bring out the best in your people…and you attract the best people to your company.
 How Understanding Human Nature Can Improve Your Bottom Line
The more you an your management team understand human nature, the more effectively you can:
• Attract and retain talented employees
• Motivate employees to perform at their best
• Reduce destructive conflict
• Reduce employee resistance to change
• Reduce costs related to turnover, absenteeism, accidents and injuries, and litigation
• Create high performance teams
• Increase employee and customer loyalty
 So…if this interests you and you would like to discuss how we might work together to help you achieve the results you want, call 207-571-9898 or email.